lEADERSHIP AT CAMELBACK
Leaders at Camelback make it their mission to be a constant source of clear vision, healthy accountability, and genuine care so their Team has the resources and guidance they need to develop personally and professionally.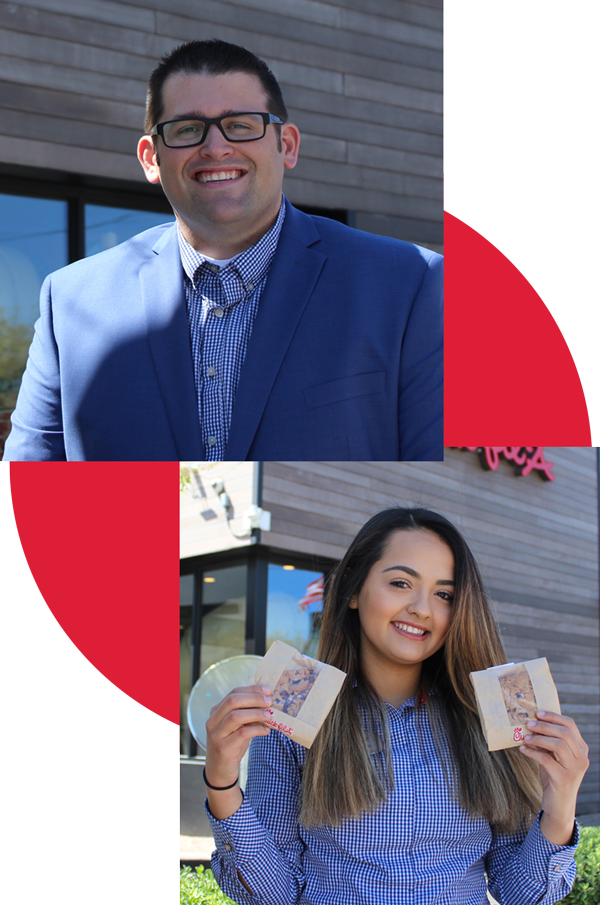 COORDINATOR ROLE
Supporting role to Team Members.
Serve as a role model
Assist in the training process
Spot gaps in operations and fill them
Collaborate with Directors in running shifts & opening or closing the restaurant
DIRECTOR role
Responsible for quality of guest experience

Shift management
General upkeep of the restaurant & equipment,
Inventory
Staffing
Scheduling
Cash management
EXECUTIVE role
Holistic management and development of the Operations, Talent, and Marketing Teams through the lens of Camelback's Core Values

Provide vision, accountability, and care for all levels of the business under the guidance of the Operator
Our Apprenticeship Program is an opportunity to gain experience and use Chick-fil-A Camelback as a launching pad into your career-whether it's with the goal of joining the Chick-fil-A Team at the Corporate level or to build your resume as a recent college graduate.
The Program is a two year long commitment. Apprentices spend six months on each team in our restaurant, mastering Back of House (or Kitchen), Drive-Thru, and Dine-In operations. The final six months of the program are spent working on a special project designed and executed by the Apprentice.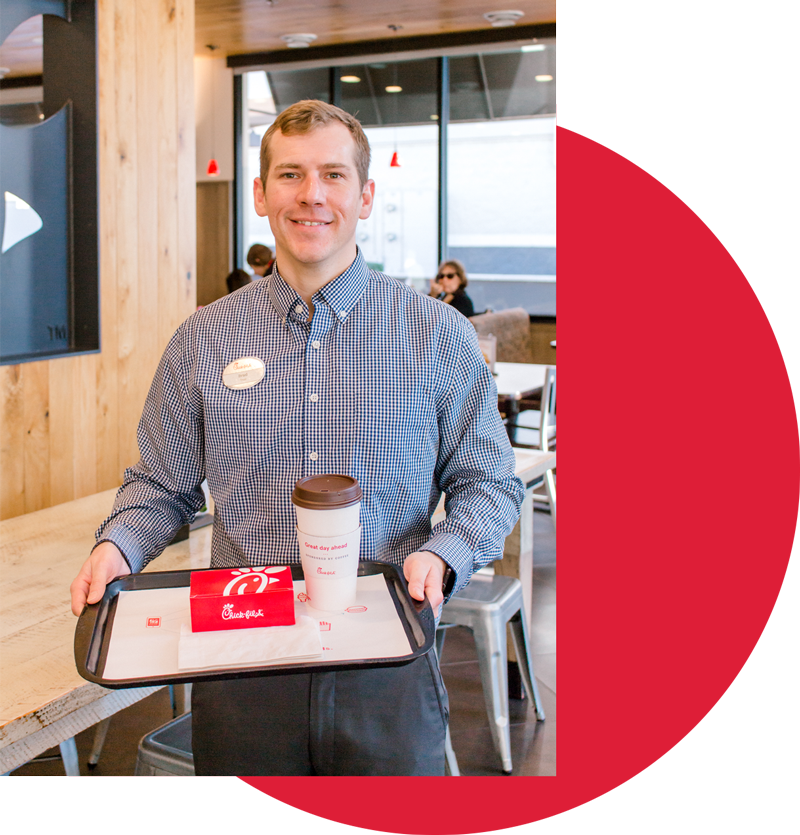 Apprentices, Coordinators, & Directors receive the following Resources & Perks:
One on One Leadership Coaching Sessions
Library of Resources (books, audiobooks, Chick-fil-A resources, etc.)
Debriefing and coaching on Behavioral Analysis (DISC) Assessment, Personal Motivators Assessment, Talents & Skills Assessment, and EQ (Emotional Quotient) Assessment
Opportunities outside of the restaurant for training and networking