CHICK-FIL-A
CAMELBACK & 16TH ST
CHICK-FIL-A
CAMELBACK & 16TH ST
CHICK-FIL-A HISTORY
In 1967, Truett Cathy founded and opened the first Chick-fil-A restaurant in Atlanta's Greenbriar Shopping Center. Truett Cathy had a deep love for customers, a heart for employees and a life centered on family.  As a family-owned business, the Cathy family has been working together for 70 years. Just as Truett Cathy built Chick-fil-A alongside his wife and children, today several second and third generation Cathy family members are carrying on that tradition, working in a variety of different capacities helping people "Eat Mor Chikin®."
CORPORATE PURPOSE
To glorify God by being a faithful steward of all that is entrusted to us and to have a positive influence on all who come into contact with Chick-fil-A.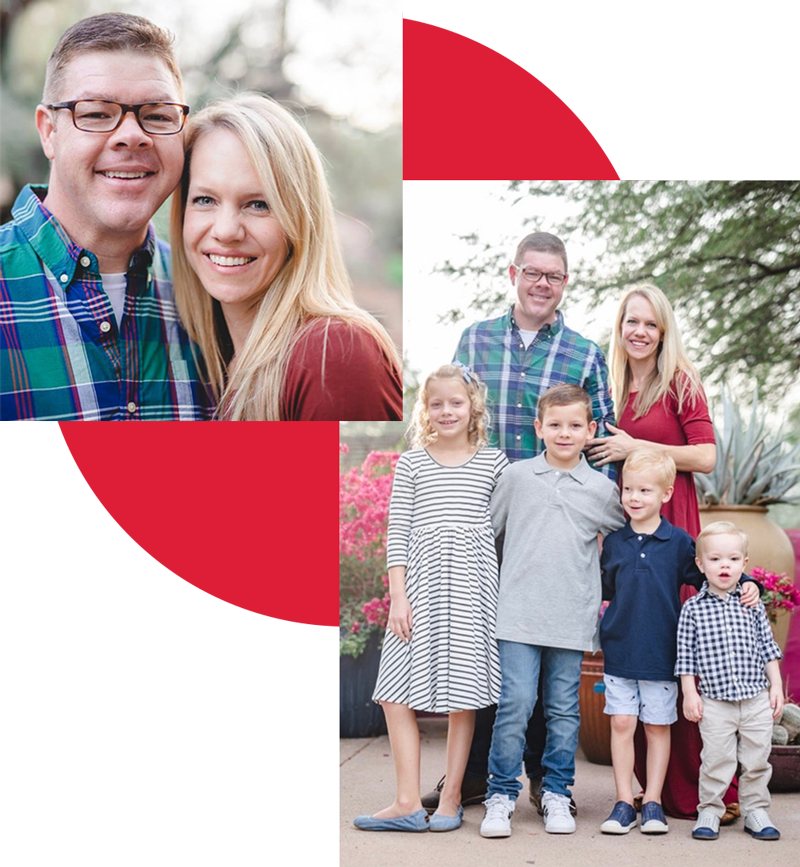 Phil Thomas, Franchise Owner/Operator
Phil Thomas was born in Denver, but grew up moving all over the country with his family. His first job at the age of 15 was at a Chick-fil-A in Houston. He attended Wheaton College where he played football and majored in Bible & Theology, and met his wife, Sarah. He went on to attend Reformed Theological Seminary in Jackson, MS, where he studied World Religions with plans to move oversees as a missionary. Working at a Chick-fil-A during his seminary years, Phil discovered his love for coaching and developing leaders and an ability to run a complex, multi-faceted business. Phil became an Owner/Operator at Chick-fil-A in Gilbert, AZ, in 2009 and then transitioned to opening Chick-fil-A at Camelback & 16th Street in Central Phoenix in 2013. Running an ever-changing business in the heart of a big city provides Phil with ample opportunity to exercise his gifts of leadership, developing others, and serving the community. He enjoys working and living in a vibrant city with his wife and four young children.